Ladies, y'all ever had to go to a different hairdresser, waxer, nail tech etc. when you were in a bind?
Somebody you never went to but a friend says to you, "Trust me, she.is.good…trust…" and you go, "You sure? 'Cause I although my eyebrows look like Crunchy from Jumpstart, I don't want to be eyebrow-less."  She then says, "Nah man, I got your back. She is good."  Or, in a panic because you just got invited out or you have a big meeting or interview but your edges look cray or all the gel polish is chipped off of two or three fingernails and yuh cyan hide so you go through the yellow pages on your phone and look up "So and so's House of Nailzzz" and you decide to take a chance but then you leave the salon in tears/wanting to hide in shame/have to go home and fix it.
Oh noes!
This has happened to me a couple of times.  Should I have learned my lesson by now? Yes dammit! But it still happened up to two weeks ago when due to circumstances beyond my control I ended up getting my eyebrows waxed elsewhere and ya know what?  Instead of my usual arch, I got straight line eyebrows that made me stare for a really really long time in the mirror when I got home, wondering how the hell I was going to deal with them. SMH.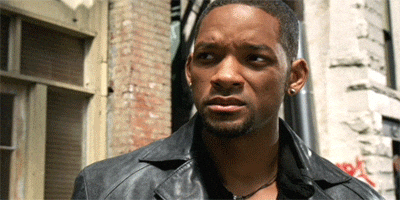 Then there was the time that I tried a new salon for an eyebrow was and ended up with a lovely burn above my eye.  Then there was the time I had a facial done at a supposedly reputable hotel spa and the aesthetician's musty weave was in my face.
Then there's the hairdresser, lawdy lawd.  For those of us with chemically treated hair, edges that aren't laid are a definite no no. Don't even get me started on the trim that turns into a chop. Or the burnt or too tight scalp (cries silently).
Look, getting sorted out is different for each of us.  Some of us are weekly girls, some of us are monthly, some of us are "whenever we feel to" and some of us are master do-it-yourselfers (I bow down to you).  Whatever category you fit into, I know you have your girl or guy who makes you feel cute.  I also know that you tremble with fear and trepidation at the thought of a new waxer heading down there or the new hairstylist who doesn't understand the way your curls need to be cut.
Me? While I'm not at the salon or spa every week, I keep three places on rotation. Unfortunately for me, they are all very busy and sometimes if I don't make an appointment within a particular time, my dog is dead and buried.  That's why I learnt to do my own nails and working on the makeup thing.  Don't mind that right about now I need to get some acetone to soak off this gel polish that started peeling off.
The waxing…not sure about that. Tried and failed spectacularly.  But I know most of us have been through some mess or the other.  Any stories to share or stylists that you would recommend?  Hit me up here or on Facebook and let me know.