Lahve, Lurve, Love off this girl!
Yeah yeah, I'm Bajan so we rep Rihanna wherever we go (I did it as far away as France in 2010, when a man asked me where I was from and who was famous from Barbados).
From the minute I heard that some girl from Barbados had been signed by Jay-Z way back in 2005 or so, I was curious to find out who she was and what she was all about.  I wasn't much of a fan of "Pon de Replay" to be honest, partially because I was all, "Er, we don't say that here" but I quickly got over that.
I followed her every move and bought every CD (when CDs were a thing).  I sang "Take a Bow" at the top of my lungs,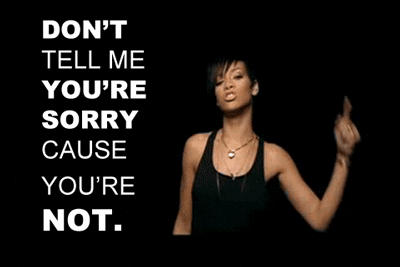 I was "Breakin' Dishes" like a madwoman,
and remember with a smile my showing how to dance to "Rude Boy" in a club in Geneva, Switzerland.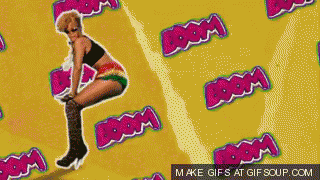 I waited reeeeaaaallll long at Kensington Oval for her ass to come on stage in 2011 when errbody and their mummy, daddy and granny went to see her perform and got all teary eyed watching her sing "California King Bed" while one of my toes decided it wanted to go to sleep for two days  because it just couldn't take no more in my wedges.
Every move she makes, from her Grammy wins to seeing her at home at Crop Over to seeing her in magazines, I am happy for her progress and that she never forgets where she comes from.
So I thoroughly enjoyed her Vanity Fair Article (if you haven't read it, read it now), find it at
http://www.vanityfair.com/hollywood/2015/10/rihanna-cover-cuba-annie-leibovitz.
It showed that in spite of what you may see in print or in a music video, a celebrity's life may be very different and that it's all a part of ENTERTAINMENT.
It makes me wonder how some people cannot draw the line between entertainment and real life.  When they put on their makeup and pretty clothes, they're making a living but their job is to make you happy for the few hours they're on stage and then they go back to their trailer or hotel or whatever and become normal again.
Yeah, so clearly, I'm a fan and I cannot wait for her new album.